Karen Rossi Studios is the New England workshop of narrative artist/designer Karen Rossi. Highly regarded for her original metal sculptures, she also licenses her artwork and creates her whimsical characters of hobbies and professions, known as Fanciful Flights™.
(Now made in the USA!)
A growing brand, Rossi Studios is constantly introducing many programs. The newest additions include Laila's, puzzles by Ceaco, Stave and Ravensburger.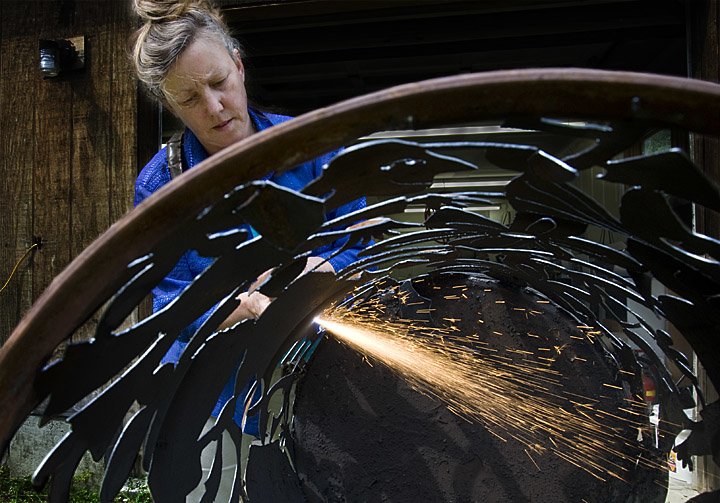 Photo by Bruce Frisch